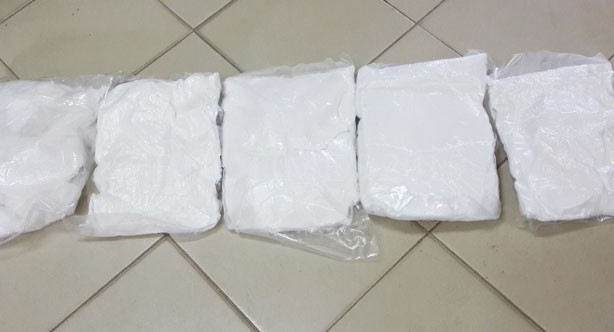 Malawi Revenue Authority seizes cocaine at Songwe Border
Malawi Revenue Authority seizes cocaine at Songwe Border
The Malawi Revenue Authority (MRA) on Friday intercepted packets of cocaine on a bus coming from Tanzania at Songwe Border Station in Karonga district.
The bus was heading to Lilongwe but the owner of the drugs is not known.
MRA Spokesperson Steven Kapoloma said on Tuesday that a driver who claimed the contents of the packets was salt for mixing cattle feed is under arrest at Karonga Police.
"The substance was in six packets each weighing 2kgs. The packs were concealed in black plastic bags that were inside a compartment containing overalls and spanners.
"Tests confirmed that the drug is cocaine and it has since been handed over to the police," said Kapoloma.
He said MRA's mandate includes protection of the society that is why it intercepts and  seizes prohibited or restricted goods that are hazardous to public security and health as well as the environment.
"Therefore the public understand this every time we are conducting searches," he said.
Kapoloma further appealed to members of the general public to always report issues of any malpractices such as smuggling, tax evasion and corruption
Latest posts by Vanessa Banda
(see all)