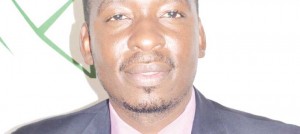 Malawi Revenue Authority still beating targets
The Malawi Revenue Authority (MRA) has surpassed its revenue target for November by K8.59 billion, collecting K64.91 billion against a monthly projection of K56.32 billion.
The good performance is attributed to strong performance in Non Resident Tax (NRT), Provisional Tax, Import Duty, Import VAT and Import Excise.
Cumulatively, the Authority has so far collected K316.67 billion against a target of K284.84 billion, representing a positive variance of K31.82 billion
A statement from MRA shows a total of K32.69 billion was collected from taxes under Income and Profits category against a projection of K25.84 billion representing a surplus of 27 percent of the target while a total of K12.70 billion was collected under the Pay as You Earn (PAYE) category against K16.68 billion.
"The performance translates to 76 percent of the projected target. This performance is a result of a delay in remitting PAYE from some institutions. Fringe Benefit Tax and Non-Resident Tax: Under this category, K12.99 billion was collected against the monthly projection of K1.31 billion, giving an over-performance of 891 percent.
"This positive variance was propelled by a 986 percent over-performance in NRT. The exceptional performance in Non-Resident tax largely came from the disposal of shares to a foreign company," part of the statement said.
Earlier in November, the Budget and Finance Committee of Parliament questioned how MRA has been able to beat its revenue targets in the first quarter of the 2016/2017 financial year at a time when companies and individuals are struggling to make ends meet.
While acknowledging that the trends may be positive to the economy, the committee said Malawians may be overburdened to meet tax obligations that the government set for the current financial plan which will be largely financed with domestic resources.
But MRA Deputy Director of Corporate Affairs, Steven Kapoloma, then defended the success attributing it to an increase in the number of compliant taxpayers.
Among others, Kapoloma said the success has been as a result of implementation of nitiatives under the guidance of the Public Sector Reforms Commission such as the migration to the ASYCUDA World and full implementation of the Electronic Fiscal Devices.
(Visited 113 times, 113 visits today)
Latest posts by Vanessa Banda
(see all)