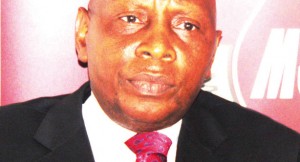 Malawi Savings Bank operations sound, says CEO
Malawi Savings Bank (MSB) says it continues to transact normally on the market and that the recent intervention by the government through the issuance of promissory notes worth K6 billion has strengthened the bank.
MSB chief executive officer, Ian Bonongwe, said on Tuesday that the new resources from the government have worked out positively for the bank and has placed MSB in a confident position in its business.
"We would at this stage really want to re-assure our business partners in the market and most importantly our core stakeholders who are our clients and customers that the bank is steady. Things are going according to plan as far as the conduct of business is concerned," said Bonongwe.
He said although the recapitalisation process of the bank could eventually lead to a possible change of the shareholding and ownership structure of the bank, it is not about change of business of the bank.
He said, however, for the bank to be able to comply with Basel II requirements, it is still important that the recapitalisation process is seen through to its conclusive end.
"It is still the case that we need capital resources for purposes of meeting Basel II requirements," said Bonongwe.
Asked whether the K6 billion from the Malawi government was not meant to boost the capital of the bank, Bonongwe said the promissory notes have only improved the quality of the bank's balance sheet.
"It hasn't reflected an injection of new capital," said Bonongwe.
"The balance sheet had assets that were not performing, which are the bad debts. So the bad debt has been hived off and replaced with the promissory notes," said Bonongwe.
For depositors in general, Bonongwe said there is nothing to be worried about MSB since unlike some fellow players in the market, MSB is owned by the government.
"And the presence of government itself really suggests as to how we should come out and assure the customers that the bank is there to continue doing its business. In actual fact, the issuance of the promissory notes is a strong message that government wants the bank to continue doing business," said Bonongwe.
He, however, pleaded for a quick conclusion to the matter so that the board and management of the bank should strategise on how best to position it depending on how the recapitalisation process is concluded.
"Perhaps a good consultation process as to why the bank found itself in the situation it is and that amongst the core stakeholder group, together they can define on the way forward," suggested Bonongwe.
(Visited 10 times, 10 visits today)
Latest posts by Vanessa Banda
(see all)