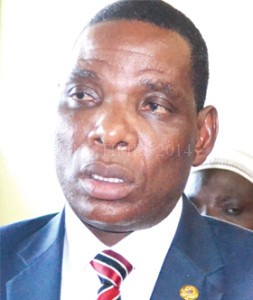 Largest Free Trade Area In Africa To Launch In December – Will Benefit Malawi
Africa is set to launch the largest Free Trade Area mid next month following the agreement by the Tripartite Sectoral committee of ministers, who met in Bujumbura, Burundi last week.
The Tripartite Free Trade Area encompassing 26 member/ partner States from the Common Market for Eastern and Southern Africa (COMESA), East African Community (EAC) and the Southern African Development Community (SADC), with a combined population of 625 million people and a Gross Domestic Product (GDP) of US$ 1.2 trillion, will account for half of the membership of the African Union and 58 percent of the continent's GDP.
The Tripartite FTA popularly known as the Grand Free Trade Area will be the largest economic bloc on the continent and the launching pad for the establishment of the Continental Free Trade Are (CFTA) in 2017.
Minister of Industry and Trade Joseph Mwanamvekha who presented the COMESA common position said the launch of the FTA has proved to the world that Africans can sit down and negotiate for the betterment of their people.
"The grand FTA is a milestone as far as regional integration is concerned. It will go a long way in realising Africa's vision of promoting intra-continental trade as espoused in the Abuja Treaty and Lagos Plan of Action. Africa has traded with the rest of the world but has minimally traded within itself.
It is time to increase the amount of trade between African countries and the Tripartite Free Trade Area is a perfect launch-pad for such a grand economic dream," said Mwanamvekha.
He further said the TFTA is also seen as a solution for many countries, like Malawi, to solve the problem of dual membership to regional economic bodies, a situation that creates confusion to some sectors of the private sector when dealing with member states like Zambia, Zimbabwe, Mauritius, DRC and others that belong to both regional blocs.
"The Tripartite FTA will also offer a bigger market for regional goods and services and investment. Currently separate programmes on industrial and infrastructure development are being pursued to make the Tripartite Regional Integration be anchored on three pillars namely market integration, infrastructure and industrial development," he said.
Intra-African Trade is estimated at 12 percent while for North America it is at around 40 percent and Europe has been in excess of 60 percent.
Latest posts by Vanessa Banda
(see all)