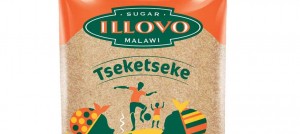 Malawi still key to Illovo Sugar profits
Malawi remains the second biggest contributor to Illovo Sugar Group profits despite a relative drop in output and revenue recorded this year.
Malawi is trailing Zambia as a cash cow for the group with an operating profit of 32 percent this year down from last year's 38 percent. Zambia's contribution remained stable at 35 percent.
Tanzania contributed 16 percent to the group up from nine percent last year, followed by Swaziland which contributed 10 percent from four percent in 2015. South Africa's input dropped to eight percent from 13 percent.
Speaking when the company unveiled its new line of products, Illovo Malawi Managing Director, Ray De Allend, said the business performed well despite difficulties in the macro-economic environment.
"Malawi is the second biggest contributor to the group this year. We have been the biggest contributor in the past. The local market is always favourable to us and we have always concentrated on it and we always ensure that it is supplied," he said.
The Malawi Stock Exchange listed company's overall profits from operations for the year dropped by 22 percent.
But Allend remained upbeat that with a return to more normal weather patterns, sugar production is likely to increase by around two percent.
"Malawi has established itself as a sugar supplier and a sustainable supplier going in the future," Allend said.
Earlier, the group unveiled its rebranded sugar product as part of commemoration, of its 50 years of operations in the country.
The new product is fortified with vitamin A.
Minister responsible for Industry, Trade and Tourism, Joseph Mwanamvekha, commended Illovo for its contribution to the economy over the years.
Illovo Sugar Group Managing Director, Gavan Dalgleish, said the rebranding is part of the company's strategy to enhance its presence on the market through satisfying customer needs.
(Visited 64 times, 3 visits today)
Latest posts by Vanessa Banda
(see all)