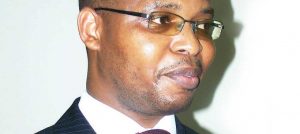 Malawi Stock Exchange bullish in 2018
By Taonga Sabola:
The Malawi Stock Exchange (MSE) remained bullish in 2018 despite posting a relatively weaker return on index as compared to 2018.
In its 2018 Annual Performance Report released Tuesday, MSE says the market registered a positive return on index of 34.19 percent or 33.42 percent in dollar terms, compared to 62.14 percent or 62.09 percent in dollar terms in 2017.
With inflation averaging just around nine percent during the year, the development means investors recorded significant gains on the local bourse in real term.
According to the report, the market also recorded an increase in both total traded value and volume compared to the corresponding period 2017.
In 2018, the market transacted a total of 958,247,064 shares at a total consideration of K48,695,858,938.08 or $66,982,969.12 in 2,153 trades.
This is compared to 2017 when the market transacted a total of 698,894,283 shares at a total consideration of K13,516,146,248.25 ($18,965,146.70) in 1,189 trades.
This reflects a 37.11 percent increase in share volume traded and a 260.28 percent or 253.19 percent in US dollar terms increase in share value traded.
Daily average share trades exhibited similar trends where the market registered an average daily volume of 3,863,899 shares compared to 2,818,122 shares traded in the corresponding period 2017.
"The average daily turnover for the year 2018 was K196, 354,269.91 ($270,092.62) compared with K54,500,589.71 ($76,472.37) for the corresponding period 2017, reflecting an increase of 260.28 percent (253.19 percent in US dollar terms)," reads part of the report.
In 2018, the Malawi All Share Index (Masi) went up from 21598.07 points to 28983.53 points, giving a return on index of 34.19 percent, thanks to price gains registered by 11 counters.
Blantyre Hotels Limited (BHL) was the highest price gainer as its stocks shot up by 141.64%, followed by TNM which saw its share price rising by 93.10 percent. Press Corporation Limited (PCL) saw its share price gaining by 90 percent, Old Mutual Limited shares gained 52.04, Sunbird shares went up by 51.04 percent, FMB Capital Holdings 49.25 percent, Nico (26.47 percent), Nitl (24.88 percent), National Bank of Malawi (22.93 percent), NBS (17.65 percent), and Standard Bank (9.84 percent).
The price gains in the 11 counters were enough to offset share price losses by Illovo(-16.67 percent) and Mpico(-15.44 percent).
Cedar Capital Chief Executive Officer, Armstrong Kamphoni, said with elections coming in May 21, 2019 the outlook for the market remains uncertain.
Kamphoni said although there have been positive macroeconomic strides in the past year, analysts remain cautious with the coming elections.
Experience has shown that during election years, investors tend to employ a wait and see approach to see who wins and what policies they would put in place.
In 2018, the MSE listed the first corporate bond by New Finance Bank and six Government of Malawi Treasury Notes with tenors ranging from 2-3 years.
MSE Chief Executive Officer, John Kamanga, said 2019 is expected to be an exciting year, with the market expected to list two firms in the first half.
Already, property ownership firm, Icon, is expected to list on the market this month with another firm in the telecommunication industry expected later in the half.
Latest posts by Vanessa Banda
(see all)