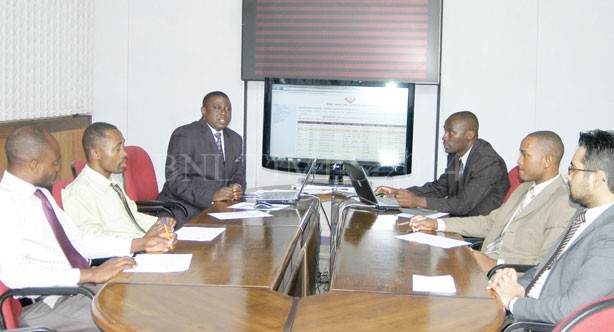 Malawi Stock Exchange lists K109bn government bonds Monday
Malawi Stock Exchange lists K109bn government bonds Monday
The Malawi Stock Exchange (MSE) is this afternoon expected to list three government bonds worth about K109, 268,290,000.
The bourse said on Thursday that the issuance of the bonds is part of Capital Hill's agenda of deepening the capital market.
"As part of Malawi Government's broader agenda of developing the capital market in Malawi and the government debt market in particular, the Malawi Stock Exchange invites you to witness the listing of three of Malawi Government bonds," reads part of the notice issued on Thursday.
The three long dated trading instruments, according to MSE, are expected to be listed at 2:30pm.
But Ministry of Finance Spokesperson Nations Msowoya yesterday said the bonds will not be listed by Capital Hill, arguing that it will be the private sector listing them.
"As you are aware, we recently indicated that we will issue promissory notes to the private sector as a way of dealing with arrears that we owed them.
"So the private sector is free to list the promissory notes," said Msowoya.
Secretary to Treasury Ronald Mangani early this month disclosed that the Ministry of Finance would issue zero-coupon promissory notes to suppliers of goods and services which they could use as surety to access finance from banks and other financial institutions while waiting for treasury to redeem them.
An assessment by Treasury pegged pre-audited arrears at K157 billion.
Chancellor College's economics professor Ben Kalua earlier this month advised government to start obtaining long term bonds which allows negotiation of yields at lower rates and that the money should be used to settle all outstanding arrears it owes the companies.
Latest posts by Vanessa Banda
(see all)