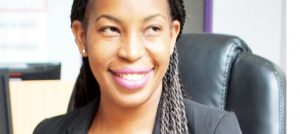 Malawi Stock Exchange says 2019 outlook positive
By William Kumwembe:
The Malawi Stock Exchange (MSE) is reported to have sustained positive performance in 2018 with expectation that the outcome may spill over into 2019.
In an interview Thursday, MSE Operations Manager, Esnart Suleman, said the market registered a positive return on index of 34 percent as at December 24 2018.
She said the outlook is good as the local bourse intends to build on the automated trading system it launched this year.
"We expect to have more trading activities and more investors on the market while we are continuing with our drive for awareness," Suleman said.
In November 2018, the market's barometer, the Malawi All Share Index (Masi), slumped due to significant price drops in five counters.
But this could not offset overall performance of the stock market, which registering improvements in share value and volumes.
In the past 11 months, macro-economic variables that have traditionally impacted on the local stock market such as inflation and interest rates were also generally stable.
"2018 has been another successful year for stock exchange and investors. Investors are able to get a positive return from their investment on the stock market," Suleman said.
During the period under review, 10 out of the 13 listed companies recorded an increase in share price; two companies registered a drop while the one remained flat.
Suleman said most of the counters recorded positive return during the initial part of the year, with a few counters recording a drop in price in the last two quarters.
By end November, the market transacted a total of 915,377,716 shares at a total consideration of K46,285,105,681.66 ($63,742,865.61) in 1,888 trades.
This is compared to a total of 576,558,828 shares at a total consideration of K11,468,831,313.01 ($15,804,845.54) in 1,189 trades.
This represent, a 58.8 percent increase in terms of share volume and a 303.6 percent increase in value terms.
In July, this year, the market saw the issuing of issued a K14 billion three-year corporate bond-first of its kind-by the New Finance Bank, to raise money for the bank's growing borrowers' appetite.
MSE also phased out issuing of physical l share certificates through its the local bourse's automation initiative.
Latest posts by Vanessa Banda
(see all)