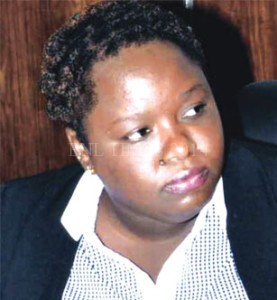 Malawi, Tanzania sign MoU on consumer rights
The Competition and Fair Trading Commission of Malawi has signed a memorandum of understanding with the Fair Competition Commission of Tanzania that will see the two assisting each other in dealing with cross-border competition and consumer protection issues affecting their countries.
The move is part of a wider stratergy aimed at strengthening international cooperation in the enforcement of competition and consumer protection laws in the region.
According to Chairperson of CFTC Gerard Chigona, through the MOU, the two organisations will undertake to keep each other informed of significant developments in competition and consumer policy, education and enforcement in their respective jurisdictions.
"We will work together in technical cooperation activities related to competition and consumer law enforcement and policy.
"This is founded on the premise that, as competition authorities, we are not competitors or rivals, but rather comrades, complementing each other to bring sanity and ensure lawful conduct in markets," he said.
The parties will also undertake to share information that will contribute towards the effective application of competition and consumer protection laws in the respective countries. We are certainly proud to be partnering with a long existing and well established competition authority like the FCC.
Commenting on the development, CFTC Executive Director, Wezi Malonda says Malawi stands to benefit substantially from the agreement as Tanzania is a trail blazer and trend setter in the enforcement of competition law.
"The FCC has a growing reputation as a hub for competition enhancement programmes in Africa," she said.
Malonda added that no national competition authority can effectively work on its own in light of evolving global markets and interdependence.
"There is no substitute for international cooperation. Therefore, the signing of this Memorandum of Understanding between our two institutions today symbolizes a partnership which we believe will help many and produce new synergies, and add enforcement value for both the CFTC and FCC in the years ahead.
Malawi recently hosted the African Consumer Dialogue which called for closer cooperation among member states in combating consumer rights violations.
During the meeting, participants observed that globalisation and increasing trends of cross border trade in recent years has led to an increase in violation of consumer interests across national borders.
They further noted that consumer protection laws in the Africa region are largely domestic hence the need to engage multi jurisdiction efforts to deal with emerging consumer concerns.
Latest posts by Vanessa Banda
(see all)