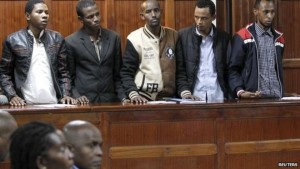 Malawi tea association dismisses job loss fears
Tea Association of Malawi (Taml) has said the introduction of harvester machines for tea plucking in estates will not lead to job cuts but rather help the sector to meet its harvesting requirements.
Taml Chief Executive Officer Clement Thindwa said since tea plucking is done all year round, any delays mean the quality of tea produced will be poor, resulting in loss of earnings.
"Our tea pluckers are ageing, they are getting older, and the younger generation does not want to pluck tea as was the case before. Also there are diseases like Aids, so the labour supply is getting smaller. The machines are meant to take care of that gap," he said.
He added that the machines will only be working as backup in areas where there are labour shortages.
"Tea plucked by hands is of better quality as compared to machine plucking and our aim is to maintain the hand plucking system, but circumstances are forcing us to use the machines. Machines cannot replace labour everywhere, because they are very sensitive to terrain. Machines will normally not be productive where the terrain is poor. You can have very poor quality tea if you use machines in bad terrain. " said Thindwa.
Trials for the harvesting machines started in the country some six years at the Tea Research Foundation of Central Africa in Mulanje.
(Visited 7 times, 7 visits today)
Latest posts by Vanessa Banda
(see all)