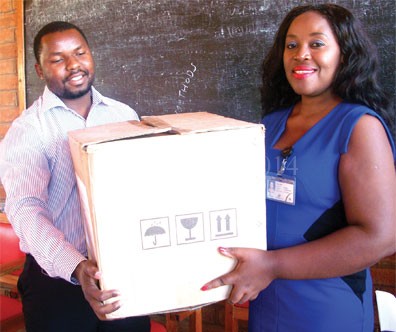 Malawi Telecommunication Limited donates to Mzuzu hospital
Malawi Telecommunication Limited donates to Mzuzu hospital
As one way of helping in the fight against Malaria, Malawi Telecommunication Limited (MTL) has donated 150 mosquito nets and an auto crave to Mzuzu Health Centre valued at K1 million.
Speaking during the presentation ceremony, MTL Corporate Affairs Manager Tina Das said the donation was part of the corporate social responsibility programmes MTL is implementing targeting Malawi's health sector.
"We know that as a company our customers have their own needs as well so we believe that this donation will help in reducing cases of malaria that are claiming the lives of many people in the country," said Das.
She said MTL considers it a priority to scale up the fight against the disease and one way to do that was to ensure that many Malawians access mosquito nets.
Mzimba North District Medical Officer Chisomo Dziko said malaria cases were on the increase in the region because many people now go to the hospital unlike in the past when they would just stay at home.
"We have seen that cases of malaria seem to be on increase simply because people are now able to seek health services whenever they are sick. Previously many people were not willing enough to go for medical treatment," said Dziko.
He said children and pregnant women are the most affected with the disease. He thanked MTL for the donation.
Latest posts by Vanessa Banda
(see all)