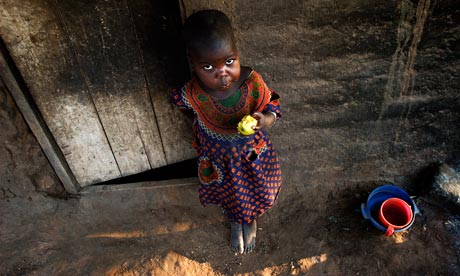 Malawi – How The Poorest Country In The World Lost $43 MILLION USD
Hello everyone. Today we are reporting some very sad news brought to us by our friends over at ActionAid.org regarding the pathetic state of this country, we have quoted the full article below after we verified the content. Try not to cry fellow Malawians, save your tears, it is going to get much worse.
"The poorest country in the world has lost US$43 million in revenue from a single company over the last six years to a combination of tax avoidance and harmful tax incentives.
Malawi lost the money from Paladin, an Australian uranium mining company, which operates the Kayelekera mine in the country, according ActionAid's new report.
According to figures from the World Bank, Malawi is the poorest country in the world. Average life expectancy is just 55 years and approximately 10 percent of people are living with HIV/AIDS.
The company's actions are entirely legal.  The company negotiated a secret tax break with the Malawian government worth over US$15.635m.
It then avoided paying a further US$27.52 million in Malawi by routing interest and management fee payments to Australia via a subsidiary in the Netherlands which by its own accounts employs no staff.
Current global taxation rules continue to allow tax breaks and tax avoidance by routing money through tax havens.
ActionAid Country Director Martha Khonje said: "Malawi has very high levels of HIV/AIDS infection. Our health service is threadbare and there are three nurses for every ten thousand people. The idea that a company has not had to pay millions of US dollars in the country in tax is grotesque. "
In one year this lost revenue could have paid for one of the following:
431,000 HIV/AIDS treatments; or
17,000 nurse salaries; or
8,500 doctors' salaries; or
39,000 teachers' salaries.
ActionAid Tax Policy Adviser Anders Dahlbeck said:  "This money could have played a key role in tackling extreme poverty among women and children in the poorest country on earth.
"It is also shocking that global attempts at reforming international tax rules led by the G20 will still leave developing countries wide open to losing money this way through harmful tax incentives and tax avoidance.
"Much more ambitious reforms including all countries, not just the richest, are essential to stop poorer countries losing out to multinationals."
ActionAid warns that EU tax reforms announced in Brussels today will not stop European countries like the Netherlands enabling companies to exploit developing countries and deprive them of vital funds needed to pay for basic services like schools and hospitals."
– Source: http://www.actionaid.org
What Is The Malawi Government Doing About Taxes?
Instead of using the Malawi Law Society to help them fix such backdoor so that foreign companies don't avoid tax, the Malawi Government has instead decided to tax it's own citizens with a new tax that is now in effect as of July 1st 2015. Huge increases in Internet Data rates, another increase in SMS and as a result Minubus fairs have also increased, food prices hiked up, just about EVERYTHING has gone up and the current Malawi Government officials continue to smile as if they are doing anything positive for this country.
The finance minister of Malawi should be ashamed of himself but I don't think he cares. What should we do Malawi? We are already the poorest Nation on the planet yet we are also being taxed for no reason while foreign companies from EU/Middle East/Asia/Americas continue to avoid taxes through LEGAL loopholes created and supported by our own Law makers.
This entire country is corrupt, again, what should we do Malawi? Who is going to be our hero?
Latest posts by Monica Phiri
(see all)