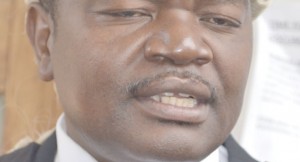 Malawi to create collateral registry
The Ministry of Justice and Constitutional Affairs in collaboration with the registrar general's office will soon establish a facility that will give owners of small businesses access to loans from commercial banks using mobile assets as security.
The facility, to be known as collateral registry, will involve creation of a database in the registrar general's office which financial institutions will use to verify potential customers' financial and loan repayment background.
Confirming the news, solicitor general, Kalekeni Kaphale, said in an interview that the collateral registry is based on the Personal Property Security Act which was passed by Parliament in 2013.
Kaphale said his ministry is working on the recommendations and findings of an assessment report that revealed discrepancies associated with accessing credit in Malawi.
The collateral registry, therefore, will provide information to the local commercial banks about prospective borrowers in terms of repayment records as well as financial status.
The review of the Act, which was based on the New Zealand Personal Property Security Act, was embarked on under the Doing Business in Malawi programme which aims at creating a conducive environment for businesses.
In 2010, a deliberate effort was made by the World Bank under its Doing Business Reform Advisory (DBRA) programme to take stock of Malawi's existing secured transactions legislation and analyse their principal weaknesses.
During the assessment, most financial institutions recognised the potential of movable collateral to secure credit Access to finance as one of the major challenges and yet, it is considered as the most important components for economic development and expansion in Malawi.
Kaphale, whilst acknowledging that the registrar general's office is the main implementing agent of the project, said there is considerable progress where final results should be expected soon.
"Everything to do with this emanates from the Personal Property Security Act. There are a lot of areas that need to be looked into and this one is just one of them. This work in progress and soon the nation will hear," said Kaphale
Since land is not readily available to most Malawians and businesses, movable property such as machinery, automobiles, inventory and account receivables were considered as the only alternative to providing security.
(Visited 10 times, 10 visits today)
Latest posts by Vanessa Banda
(see all)