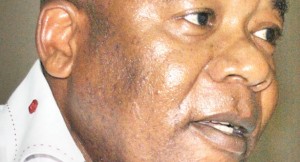 Malawi to feel impact of anti-smoking lobbies
The Tobacco Control Commission (TCC) says Malawi may soon start feeling the full impact of anti-smoking campaigns as big companies that manufacture cigarettes have started down-scaling production.
TCC chief executive officer, Bruce Munthali, said the development is likely to result in shrinking demand of the leaf from Malawi and other tobacco producing countries.
He said Malawi has already started to be affected through reduced demand for flue cured tobacco.
"Most of the companies use flue cured to produce cigarettes and some of these have reduced production due to the anti smoking campaigns and this is why the demand in Malawi is also reducing," said Munthali.
He was explaining the factors behind the problems that have been experienced with flue cured tobacco at the country's auction floors.
"The buyers have not committed to buy about six million kilogrammes [of flue cured tobacco] under auction sales this year," said Munthali.
However, Munthali said TCC will strive to control production to ensure that it matches demand in line with the reducing with requirements on the international market.
Meanwhile, at the just ended Tobacco Coalition for the Eastern and Southern Africa meeting in Lilongwe, delegates agreed to come up with a declaration that would send a strong signal to the opponents of the tobacco industry.
(Visited 12 times, 12 visits today)
Latest posts by Vanessa Banda
(see all)