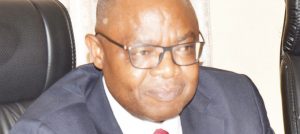 Malawi to review contract farming
By Taonga Sabola:
The Tobacco Control Commission (TCC) has announced plans to review the performance of the Integrated Production System (IPS) of farming.
TCC Chief Executive Officer, Kaisi Sadala, Monday said the commission is in the process of hiring an independent consultant to undertake the review.
The review comes at a time the system has been rolled out for six years generating mixed views from various quotas of the tobacco value chain.
Sadala said the review would look at how the system has performed, benefits as well as challenges encountered during the period.
He said it is the wish of TCC that the hired consultant starts work on the review before the end of the year so that, by the first quarter of next year, they have a clear picture of the system.
IPS is a marketing agreement that commits tobacco companies to buying predetermined volumes from a grower.
Following the adoption of IPS in 2012, Malawi runs a parallel tobacco selling systems at its auction floors-one for those contracted by buying companies and the other open to all other growers.
Currently, 80 percent of Malawi tobacco is traded under IPS while the remaining 20 percent is sold under auction system.
In 2016, Civil Society Agriculture Network (Cisanet) asked the Parliamentary Committee on Agriculture and Irrigation to suspend the system, arguing it was forcing growers to sign contracts which they did not understand due to language problems and lack of proper communication from the buyers.
"In the first two years, the system was very promising and farmers were happy. But the way things are now, most farmers think that was the case to lure farmers into IPS," said former Cisanet Executive Director, Tamani Nkhono Mvula.
Latest posts by Vanessa Banda
(see all)