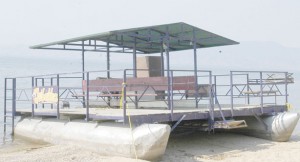 'Malawi tourism needs overhaul'
An international traveler and tourism expert says Malawi needs to overhaul its tourism sector by, among other things, improving its infrastructure if it is to compete favourably with its neighbours in attracting tourists.
South African-based Riaan Manser made the call when he visited the country last week on his 53 days travel around nine countries in the continent.
According to Manser, Malawi has the capacity to attract many tourists but needs to first restructure the sector to make itself competitive on the international tourism market.
"From what I have seen in the past ten years or so, there has not been a substantial investment in the sector," he said.
He said Malawi needs to invest in improving infrastructure such as the road networks and hospitality units to woo more tourists into the country.
"Traveling in Malawi right now is a challenge. There is a need to improve the road network among others," said Manser.
(Visited 4 times, 4 visits today)
Latest posts by Vanessa Banda
(see all)