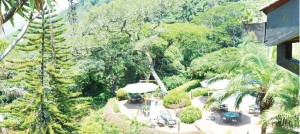 Malawi tourism on international media
As Malawi celebrates Tourism Month this September, MultiChoice Malawi has moved to support the initiative using its DStv platform to sale Malawi tourism to over 50 countries on the African continent.
DStv is advertising the country through a 30-second Lake of Stars advert announcing the 2016 Lake of Stars Music Festival which is scheduled to take place in Chintheche, Nkhatabay.
The Lake of Stars advert is airing on DStv prime channels which according to MultiChoice are the most viewed on the DStv platform including BBC, Sky News, CNN and Trace Africa.
MultiChoice Malawi Sales and Marketing Manager, Chimwemwe Nyirenda, said the initiative is to complement government efforts to develop tourism.
"The government declared September 2016 Tourism Month and Lake of Stars has been listed as one of the major activities to take place in celebration of Malawi tourism.We decided to help the government's efforts by using our platform to announce the Lake of Stars Music Festival to bring recognition to the country for hosting one of the best music festivals on the continent," Nyirenda said.
Lake of Stars Music Festival Founder, Will Jameson, said the move by Multichoice will connect the festival to thousands of viewers on the African continent.
"We are happy that Lake of Stars will reach out to thousands of people through DStv. As you know, Lake of Stars is not just about music but cultural exchange as well. So the images on DStv are also spreading Malawi culture, the warmth of the people and all that is good about the country," he said.
Jameson said Lake of Stars brings a lot of revenue to the country.
"Lake of stars is not only about music, it also promotes the country through tourism as many foreign visitors patronise the festival," he said, adding that on average tourists spend $1.6 million dollars during the festival.
(Visited 32 times, 32 visits today)
Latest posts by Vanessa Banda
(see all)