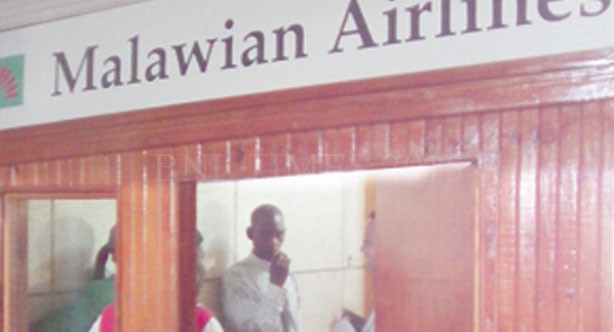 Malawian Airlines upbeat on returns
The country's flag carrier, Malawian Airlines, which is still operating at a loss, is optimistic of breaking through the industry and start reaping returns from its operations.
The breakthrough is, however, hinged on the stabilisation of the economy, the conviction of Malawians to use the airliner and the reduction of jet fuel prices on the local scene, among others.
In an interview after the official commissioning of the airline's sales office at Capital Hill in Lilongwe, Malawian Airline Chief Executive Officer, Kassim Geresu, said the company is optimistic that in the coming one year, it will start making profits.
"Market penetration is a challenge, yes, but that is the trend for a new airline everywhere. There is a time for an airline to start making profits," said Geresu.
He cited the challenge of convincing people to fly as another major hiccup that Malawian Airlines is facing, but was quick to say that there is a gradual increase in the number of the airline's users.
He also said prohibitive prices of jet fuel on the local scene has forced the airline to carry fuel all the way from South Africa, burning another load of fuel in the process.
"Fuel tinkering is expensive. But we have no choice. If it was cheaper locally, we wouldn't be bringing it all the way from South Africa," said Geresu.
Director of Civil Aviation Alfred Mtilatila – who presided over the ceremony, said the coming in of Malawian Airlines has brought healthy competition among airlines operating in the country.
He appealed to all Malawians to utilise the airline's to help it establish itself as a competitive air carrier which would take the nation beyond Africa in the near future.
He said the opening of Malawian Airlines offices here at Capital Hill compliments government's directive that all public officials sponsored by government should travel by Malawian Airlines.
Latest posts by Vanessa Banda
(see all)