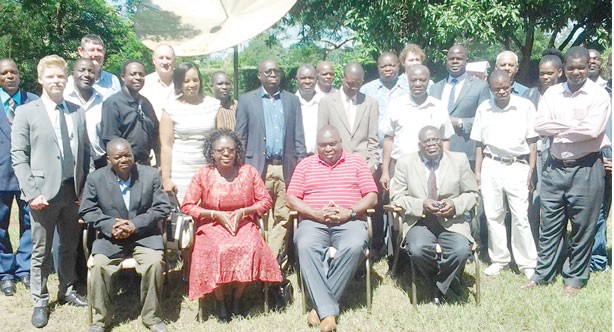 Malawians too deserve quality tea, producers told
The Ministry of Industry and Trade has asked the country's tea producers to supply the local market with top quality tea, just like the export market.
Deputy Director of Domestic Trade in the Ministry of Industry and Trade Charity Musonzo was speaking in Mulanje on Friday during a tea trade national stakeholders' meeting organised by the Farmers Union of Malawi (Fum) and with financial support from the World University Service of Canada (Wusc).
Musonzo said Capital Hill has observed with concern that the producers prefer the export market in as far as providing quality tea is concerned.
"Malawians too deserve quality tea," said Musonzo. She also challenged industry players to be transparent in the way they handle the tea business.
Musonzo said despite being the second biggest foreign exchange earner, Malawians are not benefitting enough from the business due low levels of transparency in the business.
Government has over the past years advocated for increased openness in the tea industry.
Tea Association of Malawi Chairperson Sangwani Hara said the industry players do provide the local market with quality tea just as the export market.
He also denied accusations that the industry lacks transparency is as far as export revenue is concerned.
During the meeting, a researcher, Justin Wollin, presented a Tea Market Assessment Report.
The objective of the report was to provide FUM with an assessment of the country's tea sector so as to identify possible capacity building strategies to aid in the further development of the sector in Malawi and encourage the participation in the market by smallholder growers.
FUM Director of Institutional Development and Investment Jacob Nyirongo said as a farmers body, they would like to see the tea industry thriving and consolidating its position as the second biggest forex earner.
"But for that to happen, there is need for all stakeholders to play their rightful role, hence the study and this meeting," said Nyirongo.
Wusc Country Director for Malawi Jacob Mapemba said his organisation is focusing on providing opportunities for education, employment and empowerment, adding that in line with that they are looking at commodities and interventions that would bring more income to smallholder farmers.
"So one of the commodities is tea. Over 14,000 smallholder farmers are growing and selling tea and we think by supporting these farmers building their capacity and helping them to improve quality we can tremendously increase their incomes at household level," said Mapemba.
Latest posts by Vanessa Banda
(see all)