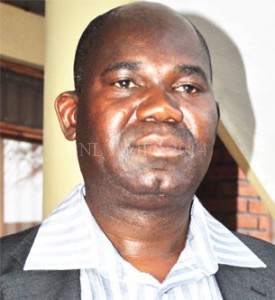 'Malawi's economy fared badly in 2014'
'Malawi's economy fared badly in 2014'
Malawi's economic performance in the ending year 2014 has been described as poor by an economic commentator, who has cited unfavourable rates of inflation, interest rates the exchange rate as evidence of decline during the year.
Lilongwe based economist, Nelson Mkandawire, said the Malawi economy did not achieve its set targets due to pressure induced into the system mainly in the last two quarters of 2014.
He mentioned the suspension of budget aid by development partners in the aftermath of the cashgate as the main cause of the economic problems during the year.
"In the last two quarters of the year, the situation turned sour with inflation rising and kwacha weakening," said Mkandawire.
He said the poor economic environment heavily affected the private sector and people on the ground as it led to the shrinking of consumers' buying power.
Mkandawire called on government to prioritise fiscal discipline to address the challenges in the economy.
"There is need for discipline in managing the public purse if Malawi is to regain the lost glory. Government needs to manage the existing pressure while in the long run we also to improve on production," said Mkandawire.
The peak of the economic fall saw the local currency depreciating and hit a record level of K520 against the US dollar mainly on the basis of seasonal effects and speculative activity on the foreign exchange market according to the Reserve Bank.
As a consequence, headline inflation rose to 23.3 percent compared to 22.2 percent recording during a similar period last in 2013 following widespread rises in prices of basic commodities on the market.
Latest posts by Vanessa Banda
(see all)