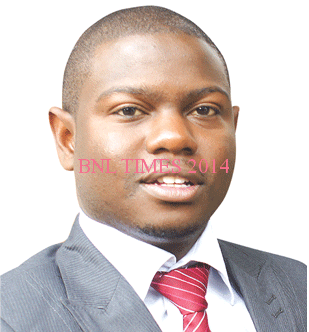 Malawi's insurance penetration rate among lowest
In this interview, GRACE THIPHA engages insurance practitioner CHIMWEMWE KANYENDA to find out more about the status of insurance penetration in the country and more.
What is the status of the insurance industry in Malawi?
The insurance penetration rate in Malawi is among the lowest in the world and in Africa with the average rate over the last five years hovering around three percent to 4.5 percent. The provision of insurance services is still very much under-developed. Insurance products tend to be very limited in range and target a very limited segment of the country's population. The most common product offered is motor vehicle insurance. In other words, insurance products available in the country largely target the needs of those who own large assets or of salaried individuals with high disposable incomes.
A survey which was done by FinMark Trust in 2008 among others revealed that very few Malawians had access and better usage of the available financial services and products. For instance, less than 20 percent of the total population had access to banking products and about three percent were using insurance products.
According to the International Labour Organisation, there has been impressive growth of micro-insurance by more than 200 percent in Africa between 2008 and 2012, is Malawi tapping in this growth?
 The fact that the insurance penetration ratio is on the lower side is a clear indication that Malawi isn't tapping in this growth. Improving access to insurance for low-income people is not an easy task.  It often requires interventions aimed at addressing both demand and supply constraints.
In most micro-insurance markets, Malawi inclusive, typical demand challenges include low understanding and experience of insurance among low income people, whilst challenges impacting on the supply of microinsurance often focus around a lack of understanding of the needs of low income clients amongst insurers and their partners, coupled with a limited capacity to effectively respond to these needs through appropriate product design and delivery.
For micro-insurance to play a role in assisting low-income households to cope with the impact of poverty, a concerted and coordinated effort from numerous stakeholders will be required. Micro-insurance offers the potential for significant innovation in publicprivate partnership (PPP) arrangements, cooperation across voluntary and private sectors, rural and urban services sector development, so as to extend social protection to the under-served populace over a sustainable period.
What benefits would a fully exploited insurance industry bring to Malawi?
Micro-insurance does offer innovative ways to combat abject poverty by providing the poor with options to systematically manage life and livelihood risks. It can help to break the poverty cycle by providing low-income households, farmers, and entrepreneurs with rapid access to post-disaster liquidity, thereby protecting their livelihoods and providing for reconstruction. Additionally, microinsurance has the potential and likelihood to encourage investment in disaster prevention if and when insurers offer lower premiums to reward risk-reducing behaviour.
There is also the peace-ofmind effect whereby the poor may feel less compelled to set aside unproductive funds in contingency saving under the mattress if they are insured, and therefore they may make larger investments, possibly in higher risk, higher-return activities. It has to be noted though that in Malawi where superstition is rife, it is not always socially acceptable to "bet" on negative events: any focus on illness and death is seen as wishing for bad luck. If micro-insurance
is to succeed, there is a vital need for strategic investments in consumer education to change or at least affect these stereotypical perceptions. The knowledge and attitudes of low-income households need to be improved. Changing the consumer's knowledge, skills and attitudes toward insurance, and creating an insurance culture, are important in facilitating the adoption of this formal financial service.
What needs to be done to improve the sector?
All in all, there is limited public awareness of insurance in Malawi, and distrust by those who are aware of it, particularly in urban areas. There is plenty of room for improving business practices towards consumers and innovating to serve the retail and micro-insurance segments. The very low penetration of insurance coupled with a large and growing population and economy, represent an attractively large potential market.
The top priority for creating an inclusive insurance sector in Malawi is improving public confidence, trust and awareness. This will depend on strong investment in capacity building, innovative and cost-effective delivery channels, and alliances with partners who are closer to the potential clients. Insurers will need to create simple and affordable products and business models that, when achieving higher scale, can create a viable and sustainable operation. In addition to profound changes within the industry, the regulatory and policy framework and supervisory system need to support inclusive insurance.
The time is ripe to explore micro-insurance in Malawi. Small scale pilots across the globe have proved successful. The insurance market players in the country ought to introduce micro-insurance products which should and must cater for the needs of the underprivileged.
Latest posts by Vanessa Banda
(see all)