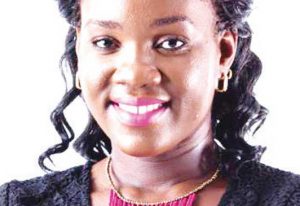 Malawi's pride | The Times Group
Technology enthusiast, Rachel Sibande, has challenged authorities to rethink the education system and introduce programmes that promote critical thinking and problem solving as a way of grooming change-makers to alter the course of Malawi's development journey.
Sibande is one of the 14 youth who were honoured by Egyptian president, Abdel Fatah al-Sisi, during this year's World Youth Forum, which took place in the popular tourist Egyptian city of Sharma El Sheikh.
She was recognised for setting up the first technological hub in the country, mHub, which is considered an incubator for Malawi technological start-ups.
Sibande says, if well trained, youths can impact national development by bringing in new, dynamic and innovative perspectives on how social problems can be solved.
"As a country, we ought to invest in revitalising our education system to promote critical thinking, problem solving, innovation, vocational skills training and entrepreneurship as cross cutting subjects. These aspects are critical in creating change makers.
"We also need to create incentives for young innovators, entrepreneurs and change makers in their various fields to thrive. Providing resources such as technical expertise, equipment, market linkages, access to financing and innovative working spaces are key elements to be considered," she said.
mHub offers a platform for entrepreneurs to incubate their business ideas. So far, mHub has trained over 8,000 youths with digital and entrepreneurship skills in three years.
"mHub has also developed over 20 technology solutions for local and international organisations addressing are as like citizen engagement, elect ion monitoring, human rights, sexual and reproductive health rights.
"One of the solutions is called Mzinda accessible on www.mzinda.com. It is a platform, which connects citizens to service providers for services like water and electricity. Citizens can report on service delivery issues via SMS so service providers can take action on them.
"In five years, we would want to have mHub reaching more than 30,000 youths in Malawi. MHub also plans to be the premium resource centre for all technology solutions in Malawi," she said.
In an interview with Lion's Africa, Sibande said she was first introduced to the concept of a hub in 2012 when she had gone on a six-week internship programme in the United States under president, Barack Obama's Young African Leaders initiative Programme.
"I was motivated to set up a technology hub in Malawi that would be customised to suit the Malawian perspective whose challenges I found to be unique. The idea of the hub was to ensure there was a space where young technology enthusiasts were nurtured with technical and business skills through mentoring and facilitation of the hub and its members.
"The hub would act as an incubator space for technology startups and leverage its networks with key partners in the corporate and development sectors to foster the development of home-grown technology solutions for Malawi and beyond," she said.
(Visited 12 times, 12 visits today)
Latest posts by Vanessa Banda
(see all)