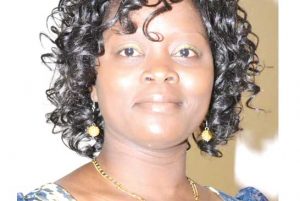 Maldeco Fisheries promotes sustainable fisheries
The Foods Company Limited popularly known as Maldeco, a subsidiary of conglomerate Press Corporation Limited , recently partnered Lilongwe University of Agriculture and Natural Resources (Luanar) in a project that will promote sustainable fish farming, among other goals.
The project focuses on aquaculture and fisheries and is being funded by the World Bank.
Under the agreement, Maldeco Fisheries will offer practical expertise on aquaculture to Luanar students.
According to Maldeco Chief Commercial Officer, Yvonne Chikwiri, the project is targeting students pursuing a Master of Science in Aquaculture as well as those studying for a doctor of philosophy in the same filed.
"This is apart from already offering undergraduates from Luanar and Mzuni training support for hands-on expertise on aquaculture production," Chikwiri said.
Luanar is the Africa Centre of Excellence for Eastern and Southern Africa in the World Bank funded project.
The overall objective of the project is to train a pool of skilled and innovative graduate students to contribute towards improved fish-based food and incomes from aquaculture and fisheries in Africa.
The AquaFish Centre builds on
Luanar's track record of serving as a regional training centre in aquaculture and fisheries science for Africa.
Commenting on supply, Chikwiri said Maldeco has increased the production of Chambo at its Nkholosa Farm in Mangochi through its cage fish farming and Malawians should expect constant supply of Chambo throughout the year and going forward.
"This Maldeco Chambo project supports one of government's strategies outlined in the National Aquaculture and Fisheries Policy through increasing aquaculture production in Malawi and also offering technical expertise and training to small scale farmers and institutions through government initiatives to promote aquaculture production," Chikwiri said.
She said Maldeco is currently supplying Chambo to all leading supermarkets and appointed distributors.
"I can confidently say we have enough Chambo stocks in different size ranges to cater for various customer needs and we make arrangements for delivery anywhere across the country," Chikwiri said.
(Visited 28 times, 1 visits today)
Latest posts by Vanessa Banda
(see all)