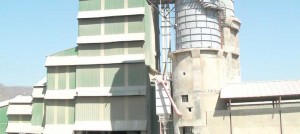 Manufacturers fault trade policies
Government has been asked to look into various trade agreements it signed with neighbouring countries and regional bodies as a means of controlling the influx of foreign products on the local market.
Cement Products Limited, Chairman Aslam Gaffar, made the call on Friday on the sidelines of a visit to the company's Njereza Plant and clinker factory by Minister of Mines and Energy, Bright Msaka.
Gaffar said currently, there is a worrisome entry of foreign cement products on the market, a development which he said is threatening the survival of locally made products.
"Malawi has become a dumping site for foreign cement and this is affecting the performance of our brands because our friends have drastically reduced their prices to clear their stocks. This is not a good development for our sustainability and we appeal to government to look into various trade protocols it signed with other countries in order to protect the interests of local cement manufacturers," said Gaffar.
Commenting on the construction of the clinker factory, Gaffar said cement manufacturers will save a lot of foreign exchange which they currently spend to import clinker from outside the country. The factory is expected to be completed in March next year.
"The benefits will also trickle down to local consumers as cement prices are likely to be reduced from the current factory price of K5,900 to about K4,100," Gaffar said.
He said manufacturers use foreign currency in the range of $15 million to $20 million per month to import clinker from outside the country.
"This has contributed to prices of cement to be higher in Malawi as compared to neighboring countries that have their own clinker plants," said Gaffar.
In his comments, Msaka said government will do everything possible to ensure that players in the mining industry are protected. He said government has prioritised the development of the mining industry as an alternative to agriculture as a source of income.
(Visited 40 times, 40 visits today)
Latest posts by Vanessa Banda
(see all)