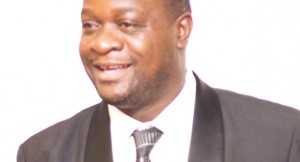 Marketers' conference planned for September
The Chartered Institute of Marketing (CIM) Malawi Members Group has announced that this year's marketers' conference will take place in September at Sunbird Nkopola Lodge and is inviting marketers to book their places for the gathering.
CIM Malawi President, Stanley Mkwamba, said this year's conference will be the biggest and that participants will once again have a chance to learn from one another, gain creative ideas and campaigns and discuss thought-provoking concepts that could take Malawi forward.
"The marketer's conference is a meeting place of Malawi's most creative minds in marketing who congregate to share ideas. The conference set-up this year embraces the notion of edutainment; to create an atmosphere that enhances exchange of ideas and knowledge, with networking and socialising, to maximise the conference gains," said Mkwamba.
It will take place from September 10 to 14 and will be held under the theme "Staying Ahead of Competition".
According to Mkwamba, the conference – which will be the third by CIM Malawi, promises to offer answers to nudging questions that marketers face today.
"It is every business's quest to stay ahead of competition. However, without a clear-cut marketing drive, a business though having the best products offer can fail to engage customers, both existing let alone potential ones," said Mkwamba.
"It, therefore, goes without saying that staying without concrete strategic marketing initiatives in today's competitive and dynamic times is a risk no business wants to take," he said.
This, said Mkwamba, is the reason why the 2015 Annual Marketer's Conference has been stepped up to be bigger and better than last year.
Apart from the conference, CIM Malawi also plans to aid the community by taking part in some community initiative as a way of giving back to the people and add value to the conference.
(Visited 18 times, 18 visits today)
Latest posts by Vanessa Banda
(see all)