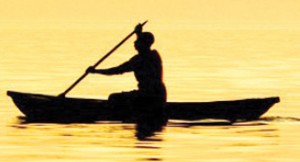 Marketers engage government on 'Brand Malawi' hype
The Chartered Institute of Marketers (CIM) Malawi Group has engaged the Malawi government on its proposed 'Brand Malawi' campaign which is aimed at promoting Malawi as a viable business brand to the world.
CIM Malawi vice president Timothy Ngwira said in an interview that the success of the campaign depends on political will from government to support efforts by the group to build a national brand that sets Malawi apart from the rest of the world.
"Since the project carries national implications, it cannot take off without approval and support from the government," said Ngwira.
He said the grouping is formulating a strategic plan on the implementation of the campaign and has engaged the government on the matter and hopes that a way forward would be agreed on soon.
Ngwira said some strides have already been made and also cited the recent appointment of CIM into the Malawi Tourism Board as one of the steps towards the right direction on the matter.
"We hope to reach a stage where we and government can chart a way forward," he said.
Some of Malawi's unique features like the Chambo fish and Kilombero rice could be included among the country's competitive advantages in the plan, said Ngwira.
He mentioned South Africa and Kenya among model countries that have successfully attracted international business by creating brands based on their competitive and comparative advantages as countries.
(Visited 7 times, 1 visits today)
Latest posts by Vanessa Banda
(see all)