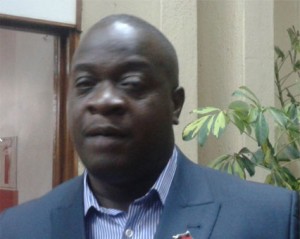 Marketers network in Mzuzu, Lilongwe
THE CHARTERED Institute of Marketers (CIM) Malawi Group on Friday and Saturday held networking meetings in Lilongwe and Mzuzu where members discussed how the body can increase its relevance to marketing professionals and the country.
Speaking during a cocktail reception held in Mzuzu on Saturday, CIM Malawi president Stanley Mkwamba said the body wants to increase on its impact in the country and as well as benefits for becoming a member of the organization.
"As CIM Malawi, we have two key challenges. First is about the benefits our members get. Second is about our impact in the country," said Mkwanda.
He said the organisation is already in talks with education institutions in the northern region to incorporate CIM into their training programmes to enable more people to become marketers.
Mkwanda said the expectation is that beginning next year, some training institutions in the region will start offering marketing to allow aspiring marketers study towards the profession.
He said the profession will always remain relevant because companies depend on marketers to sell their products and manage their images.
Mkwamba said the regional meetings that took place in all the three regions were necessary for the preparation of the organisation's annual conference from September 10 to 13 this year.
"These events are a precursor to the lake conference. We want to give a boost to the conference where powerful speakers, all marketers, will make presentations," said Mkwanda. He said the conference will this year see CIM giving marketing excellence awards.
(Visited 14 times, 1 visits today)
Latest posts by Vanessa Banda
(see all)