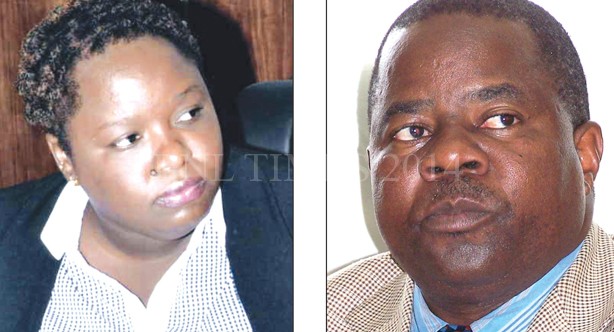 MBS, CFTC sign collaboration pact
Malawi Bureau of Standard (MBS) and Competition and Fair Trading Commission (CFTC) have signed an agreement to incorporate protection of consumer rights and enforcing standards to avoid compromising each other's jobs.
The agreement entails sharing of expertise and information between the two institutions whose jurisdictions are to ensure fair and legitimate trading by enforcing standards of products on the market and protect consumers.
The ceremony was graced by Director General of MBS Davlin Chokazinga and Chief Executive of CFTC Wezzie Malonda who signed the Memorandum of Understanding (MOU) for their institutions.
"As CFTC we understand that the consumer protection law prohibits selling of products that do not meet Malawi standards and we needed to work with MBS to provide us with information and technical expertise when we are conducting inspections because MBS are experts in standardisation," said Malonda.
She said the two will be sharing information that is crucial in each other's' jurisdiction as working without collaboration has compromised their operations in some cases.
On his part, Chokazinga said the two institutions will be strengthened as the two Acts that back their existence will close each other's gaps.
"It is significant in the sense that we have put functions and operations of both institutions where we'll be collaborating and therefore where we were lacking as MBS the CFTC will be coming in," said Chokazinga.
He further explained that the MOU will allow for exchange of staff and trainings in regulation issues saying that will empower MBS in particular to deal with issues of consumer protection.
"Sometimes you find that MBS Act does not empower us in dealing with malpractices on the market so we shall be using CFTC Act to complement our Act and it is very important to have two laws complementing each other," said Chokazinga.
Latest posts by Vanessa Banda
(see all)