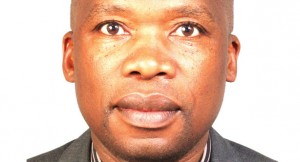 MCA organises CSR workshops in BT, LL
While most businesses today believe that incorporating Corporate Social Responsibility (CSR) strategies into their management plans gives the firm a competitive edge while at the same time enhancing corporate image, the term CSR itself is elusive and its role seen differently by different organisations
While some regard it as taking legal responsibility or liability, others see it as socially responsible behaviour in an ethical sense. Yet others equate it to charitable contributions while some take it to mean being socially and environmentally conscious.
It is against this background that the Malawi College of Accountancy (MCA) through i ts training division has organised CSR and stakeholder engagement workshops to shade more light on CSR programmes and what they really mean.
MCA college principal Agrippah Phiri says the workshops are targeting senior managers from the private sector, public sector, civil society organisations and religious bodies, and anyone interested in understanding CSR and improving their stakeholder engagement process.
"The first workshop will take place at Protea Ryalls Hotel in Blantyre on June, 9 to be followed by another one in Lilongwe on June, 11 at Capital Hotel," he said.
Participants will be required to pay K45,000 to be drilled in areas such as Corporate Social Responsibility, sustainable development, stakeholder engagement, approaches to stakeholder engagement, purpose and benefits of stakeholder engagement, among others.
(Visited 1 times, 1 visits today)
Latest posts by Vanessa Banda
(see all)