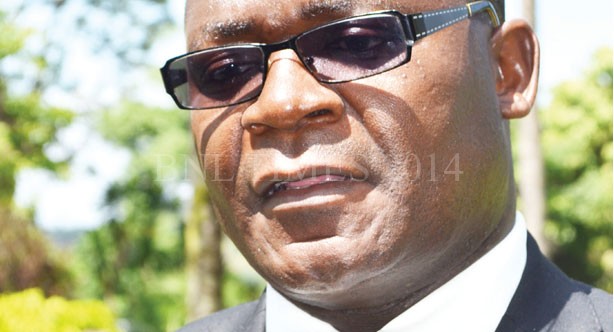 MCCCI urges government to put words into action
The Malawi Confederation of Chambers of Commerce and Industry (MCCCI) has urged the government to start putting words into action to avoid missing opportunities that have been lost before.
MCCCI made a presentation during the launch of the Investment Handbook last week at Kamuzu Palace.
The Chamber noted that there is more talk and less action oriented decisions.
"In Malawi we view public service decision-making to be in short supply, there is more talk and less action –oriented decisions; apparently no one wants to commit to action, may be for fear of failure or repercussions.
Consequently we have lost a lot of opportunities that would otherwise have turned the corner for Malawi," said MCCCI Chief Executive Officer Chancellor Kaferapanjira.
He said the Malawi Business Climate Survey which MCCCI conducts annually has rated a number of obstacles to doing business in the country that are posing serious challenges.
Kaferapanjira cited obstacles like uncertainty in economic policy and regulation and frequent policy and regulatory changes that create unpredictability among others.
"Long term investment requires consistency and regulation which provide security over its life. Inconsistent policies also send wrong signals, for example raw materials for making soap (i.e. soap noodles) attract duty at 25 percent and VAT at 16.5 percent while imported finished soap does not attract duty and VAT," said Kaferapanjira.
On taxation, licensing and non-tax measures, Kaferapanjira said businesses in Malawi are now used to plan in line with annual budget cycle as the budget almost always changes fiscal measures.
"Tax and non-tax policy measures must remain consistent for a defined period of time to allow investors make informed long term plans and decisions instead of being subjected to a fiscal budget," he said.
Responding to the unpredictability of policies, President Peter Mutharika concurred with Kaferapanjira saying uncertainity is one of the major obstacles in doing business.
"To prevent such upsetting interventions in the future, the government will ensure transparency and avoid disruptive policy reversals. This will entail review of certain laws that are riddled with discretion and replace them with predictable provisions," said Mutharika.
Latest posts by Vanessa Banda
(see all)