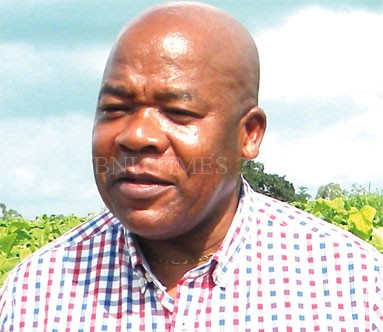 Media role key in marketing tobacco
Media role key in marketing tobacco
The Tobacco Control Commission (TCC) has appealed to the media in the country to report positively on tobacco issues as negative coverage has potential to scare away potential buyers.
This was said on Tuesday during a stakeholders meeting in preparation for the 2015 buying and marketing season.
TCC Chief Executive Bruce Munthali said the meeting mainly focused on sustainable pricing, environmental degradation and the major highlight was the role of the media in tobacco marketing.
Munthali said the media has role to play in selling Malawi tobacco outside the country.
"Our emphasis was on how we should avoid negative reporting by the media. As stakeholders we noted that negative reporting scares away potential foreign customers," he said.
He further said it is important that the media should practice balanced reporting when covering stories in both the print or electronic media.
"Whenever the journalists are doing tobacco articles, they should bear in mind that TCC is the entry point. As TCC we are able to link the journalists with the buyers or growers," he said.
Munthali said the effects of negative tobacco reporting have overarching effects to the country.
"If we do not have balanced reporting, it is the grower who will suffer because there will be no market. Also in the long run, the Malawi tobacco will suffer and the economy as a whole will also suffer," said Munthali.
The meeting was chaired by the minister of Agriculture and Irrigation Allan Chembekeza and was attended by the buyers' top management and other stakeholders.
Latest posts by Vanessa Banda
(see all)