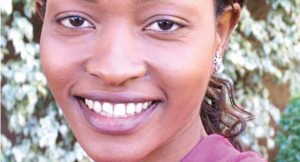 MIF commitments go up to US$1.5bn
Investment commitments made by various companies after the Malawi Investment forum (MIF) held in June have now hit over US$1.5 billion.
During the closure of the forum, the commitments were reported at US$1.1 billion.
However, Malawi Investment Trade Centre (MITC) publicist Deliby Chimbalu said the figures have increased and are likely to continue going up.
"So far the commitments we have recorded are in excess of over US$1.5 billion. But we are yet to get more because most of them are still determining the scope of their projects," she said.
Chimbalu said MITC is currently receiving more enquiries from foreign companies and discussions are at advanced stages.
"At the moment, we have received some enquiries from companies in China and the United Kingdom who have shown great interest in doing business with Malawi and the discussions are at advanced stages," said Chimbalu.
She said investment attraction is a continuous process and that MITC will continue to receive inquires and commitments even beyond the Malawi Investment Forum," she said.
She said further that Malawi has a lot of potential and that MITC is happy that the government has taken the path to achieve the level of readiness where investment processes are automatic, transparent, efficient and effective.
"What the country needs now is to continue streamlining and packaging well-defined, friendly and implementable processes and procedures so that investment projects are readily available and implementation processes are efficient and smooth," she said.
(Visited 44 times, 44 visits today)
Latest posts by Vanessa Banda
(see all)