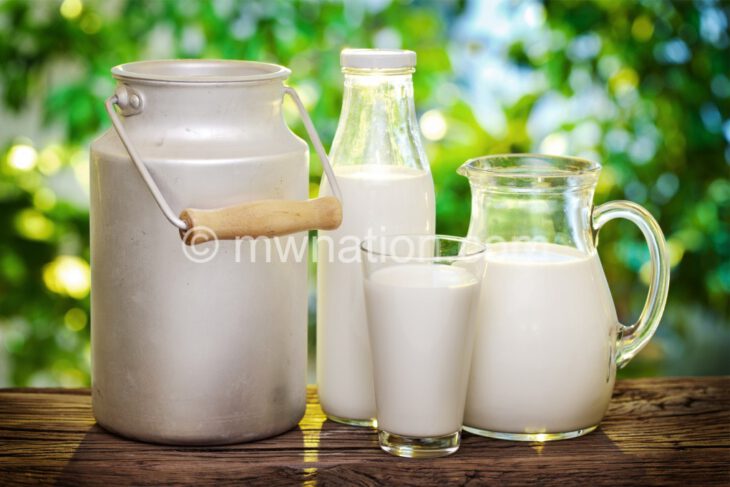 Milk production cost up 36%, say producers
Milk Producers Association of Malawi says production costs have gone up by 36 percent following increased maize prices and continued electricity load shedding.
The association's national director Herbert Chagona said in an interview on Thursday that all these factors have increased the cost of producing one litre of milk from K148 to K202.
A farmer processing milk at one of the milk bulking groups
He said: "The rise in price of maize means many people will not be able to buy the required quantities of maize.
"This has affected dairy farmers as the supply of maize husks [madeya] is low and scarce, as a result the prices have increased."
Chagona said load shading, which started in January 2022 following the damage of Kapichira Hydro Power Plant by Tropical Storm Ana, continues to negatively affect the whole milk cold chain as farmers are spending a lot of money to buy fuel to run generators to cool the milk.
He said it takes about six hours to cool the milk from 36 degrees Celsius to four degrees Celsius, which is the recommended milk temperature.
Currently, a 50 kilogramme (kg) bag of maize husk is selling at between K13 000 and about K14 000 from K6 500 during the same period last year.
Consumers Association of Malawi executive director John Kapito said in an interview that last year's maize output was low compared to demand.
"We have already seen the market reacting and mostly from speculation and exacerbated by the devaluation of the kwacha and general high prices on the market," he said.
Meanwhile, Famine and Early Warning Systems Network (FewsNet) data shows that as at the end of December 2022, the average price of maize across its monitored markets was 453 per kg, which is 193 percent above last year and 156 percent above the five-year average.
The lowest price was recorded in Lilongwe at K325 per kg, where supply has benefitted from surplus production in Northern and Central regions.
The Food and Agriculture Organisation says the upward pressure on maize prices is likely to remain until at least the start of the next harvest in April. Figures from the World Health Organisation show that Malawi has the lowest consumption of milk per capital in Africa estimated at six kilogrammes.
Let us know what you think of this article and remember to add us on our facebook and follow us on our twitter. Come back daily for more Malawi business news.
Quick Links: Download Business eBooks | Ten Signs You Are An Entrepreneur | What is a Managing Director?
Latest posts by Vanessa Banda
(see all)