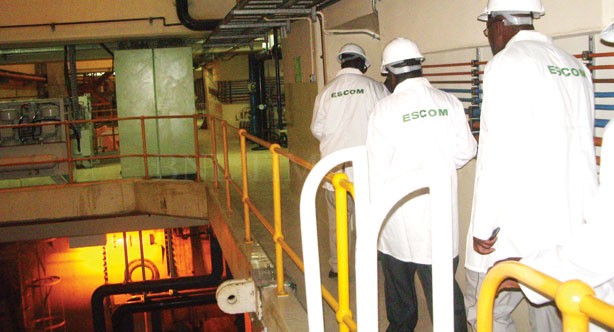 Millennium Challenge Account says Malawi compact on track
The Millennium Challenge Account says the US$350.7 million power compact project being financed by Millenium Challenge Account Malawi (MCA-M) to rehabilitate Malawi's electricity infrastructure is on track and wants the country to continue making progress.
MCA-M deputy chief executive officer, Lameck Mithi, says the project will have to be implemented within the scheduled five year period as failure to do so will result into Malawi funding the completion of the projects in its own.
He was speaking during a pre-bidding project sites inspection for prospective contractors at Mphombeya sub-station project in Balaka and Nkhoma in Lilongwe.
Mithi said the institution is striving to finish the project within the compact's time frame to avoid expiration.
"So far we are on schedule and we haven't experienced any delays but we have to continue with such progress," said Mithi.
According to Mithi, the project has so far committed 20 percent of the resources while six percent has been disbursed.
He said about 73 percent of the project's funding will go towards infrastructure development under which contractors will start to be awarded in May this year.
"We will be committing almost 80 percent of the resources after awarding the contracts on infrastructure," said Mithi.
The compact, being bankrolled by the United States government's Millenium Challenge Corporation, will see the upgrading of Nkula Hydro Power plant to increase production capacity by 12 megawatts.
The component wil l see construction of sub-stations at Mphombeya, Nkhoma and Bwengu as well as installation of a 173 kilometre powerline from Mphombeya to Lilongwe's Nkhoma sub-station with capacity to transmit 400 kilovolts of power.
Another 131 kilometres of line will also be constructed in the northern region from Chintheche to Bwengu.
The Mphombeya substation will also be the connection point for the interconnection with Mozambique while plans are that the Nkhoma substation will connect with Zambian power grid.
Meanwhile, some Malawian companies in the electrical industry have formed joint ventures to increase capacity and participating in the projects with technical support from the National Construction Industry Council (NCIC).
Latest posts by Vanessa Banda
(see all)