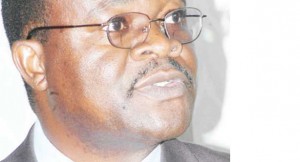 Millennium Challenge Compact for more energy reforms
By Jameson Chauluka:
The Millennium Challenge Compact (MCC) has said it expects Malawi to work on more energy sector reforms if the sector is to improve.
MCC Vice President, Jeane Hauch, said this on Wednesday during the official handover of an upgraded power generation plant at Nkula A marking the end of the $350 million Millennium Challenge Account (MCA)-Malawi Project.
"The implementation was thorough and was completed on time, the infrastructure looks just marvelous.

"We are also happy with the policy reinstitution reforms that have been undertaken so far and we are looking forward to continuation," she said.
Hauch said she was impressed with the project, saying, being first of its kind in the energy sector, methods applied in it would become points of reference to other MCC compacts in the power sector.
In an interview on the sidelines, MCA-Malawi Chief Executive Officer, Dye Mawindo, said he was excited that the project was completed successfully.
"Through the project, we have upgraded the power lines and we are happy that all has ended well," Mawindo said.
After the upgrading works were completed on the plant, Nkula A is now producing 36 megawatts (MW) up from the 24 MW.
Through the project, Malawi has also constructed 24 power transmission substations and upgraded its power transmission capacity from less than 400MW to more than 900MW.
Speaking earlier, the United States Ambassador to Malawi, Virginia Palmer, said she would be lobbying for the second compact for Malawi when the board meets in December.
Latest posts by Vanessa Banda
(see all)