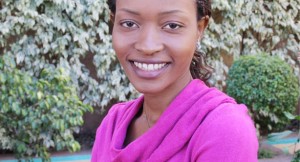 Mining, energy top investment pledges
The Malawi Investment and Trade Centre (MITC) has registered investment pledges worth over US$368 million since January this year, with mining and energy toping the sectors targeted by the prospective investors.
According to MITC public relations manager, Deliby Chimbalu, the investment pledges have come from 41 foreign and local companies which have been issued with investment certificates through the One Stop Service Centre at the agency.
"And prospects are looking even brighter following the hosting of the first ever Malawi Investment Forum," said Chimbalu.
The figure of US$368 million represents an eight percentage increase from US$305 million registered by the same period last year.
If materialised, the investments could create 6, 800 jobs, up from 4, 897 employment opportunities that were expected from investments pledges registered by the end of the first half of 2014.
According to Chimbalu, mining tops the sectors earmarked for investments at US$162 million while energy is on second spot with pledges of about US$120 million within the period.
Agriculture and agro-processing claimed the third largest at US$59 million, with manufacturing and tourism investment pledges at US$12 million and about US$7 million, respectively.
Chimbalu further said by the end of this year, Malawi is likely to register more investment pledges after the securing of over US$1.5 billion in pledges from the Malawi Investment Forum.
On the trade side, Chimbalu said MITC facilitated the participation of 10 Malawian companies at this year's Zimbabwe International Trade Fair, which saw Malawian companies securing export orders worth about US$24 million from Zimbabwean companies.
She said MITC also continued to gather market intelligence to ensure that there is sufficient information available for local exporters about particular export markets to benefit local exporters.
(Visited 6 times, 6 visits today)
Latest posts by Vanessa Banda
(see all)