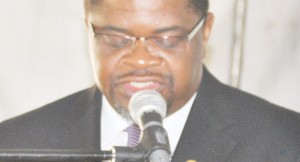 Minister demands fast process for solar plant
Power shortages the country is going through have forced the Minister of Energy to give a directive to various government departments to expedite processes for the facilitation of a solar power plant in the country.
Independent solar energy producer Atlas Energy was set to roll out its 40mw project in the country on August 1, 2015 but the company says it is yet to sign a power purchase agreement with the Electricity Supply Corporation of Malawi (Escom).
Minister of Energy Bright Msaka said he has given all relevant stakeholders one week to address all areas of concern and allow Atlas to commence its project.
"I have given the directive to Escom, Mera [Malawi Energy Regulatory Authority] and the Ministry of Lands to address all issue to do with Atlas because we would like to see the company roll out its project as soon as possible," he said.
Msaka said the issue of power shortages has rocked the country for a long time and it is time that it is addressed.
He said it is important for independent power producers such as Atlas to be allowed to operate in the country without hindrance.
Msaka said government is doing its best to address the problem of power shortages and that this is the reason independent power producers are being invited to complement Escom's efforts.
"We need more power to grow our economy," said Msaka.
Atlas chairman, Konrad Buckle, said the company is ready to roll out the solar energy project any time they get a go ahead from the government.
"We are still waiting to sign a power purchase agreement with Escom. Once we do that, we will be on the ground with the project," said Buckle.
The US$80 million project will be implemented in phase and will see the country generating up to 200 megawatts power from solar energy.
(Visited 33 times, 33 visits today)
Latest posts by Vanessa Banda
(see all)