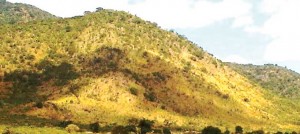 Minister keen to invest in more mining research
Minister of Energy and Mines, Bright Msaka, has called for more research work on exploration of rare earth elements in the country.
Msaka, made the call during the closure of a week-long Hi- Tech AlkCarb Expert Council meeting in Zomba.
The meeting attracted 36 geo scientists from across the globe. The experts also conducted research on mineral deposits in the Chilwa Alkaline Province.
Msaka said Malawi is endowed with a number of mineral resources and hosts potential for world class deposits of rare earth elements.
"The Chilwa Alkaline Province is an important mineral province of good significance. It is an important repository of minerals such as rare earths.
"Rare earths are used in making high technology products, hence the need for concerted effort in research towards their exploration in the country," he said.
He said the outcomes from the workshop will help unveil new knowledge and geo models to augment the current understanding of the Chilwa Alkaline Province.
Msaka further said the publications from the workshop will reinvigorate interest in the Chilwa province carbonatites and put Malawi on the world stage with regard to geology and mineral potential.
He also assured the experts that his Ministry will do everything possible to advance geo-scientific research in order to generate relevant data needed by the private sector.
Mkango Resources Limited, who hosted the workshop, said the research findings will be published in both local and international media.
Mkango Chief Executive Officer, William Dawes, described the workshop as a success.
He said the findings will help put Malawi on the world map as a potential mineral destination.
"We believe the exchange of knowledge between the international and local experts will also help grow mining and mineral exploration in the country," said Dawes.
The meeting attracted world class geological experts from Norway, German, Finland, Britain and Australia, among others.
(Visited 59 times, 59 visits today)
Latest posts by Vanessa Banda
(see all)