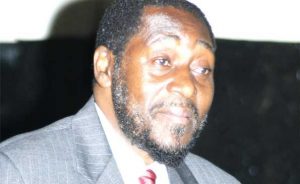 Minister speaks tough on high interest rates
Minister of Industry, Trade and Tourism, Henry Mussa, has asked commercial banks to be more flexible on the terms and conditions they offer to borrowers.
Mussa said such a move will be key to the growth of Small and Medium Enterprises (SMEs).
The minister was speaking during a Trade Breakfast in Lilongwe recently. The breakfast meeting was organised by pan-African banking group, Ecobank.
"Interest rates that banks are currently offering are preventing a lot of SMEs to access loans to grow their businesses," Mussa said.
He said conditions such as collateral security are preventing business prosperity.
"There must be deliberate policies that will see our SMEs grow," Mussa said.
Ecobank Chief Executive Officer, Charles Asiedu, said that interest rates are determined by a number of macroeconomic factors which, if checked, would make the rates go down as has been the case in recent months.
Asiedu was quick to mention that when the rates are high, banks do not make profits due to high default rates.
"Banks do not benefit from a regime of high interest rates. We are better off giving money to a few customers who can pay back even if the interest is smaller than giving loans to people at a higher interest and they fail to pay," Asiedu said.
He said that the banking sector is excited with current trades as there are high chances that many people will be able to borrow and pay back the money on time.
(Visited 12 times, 12 visits today)
Latest posts by Vanessa Banda
(see all)