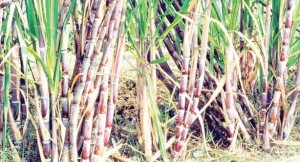 Ministry elusive on sugar import licenses
Ministry of Industry, Trade and Tourism has expressed ignorance on claims by Illovo Sugar Malawi Limited that the government has issued sugar import licenses to two companies to import sugar into the country.
Spokesperson for the ministry, Wiskesi Nkombezi, said he is yet to see documentation on the matter and that he could not competently comment in the absence of such information.
Last week, Illovo Sugar Malawi said it may be forced to lay off some of its workers if the government goes ahead with its decision to allow imports of sugar into the country.
Illovo directly employs 9,500 people.
The company's Public Relations Manager, Ireen Phalula, said, by importing sugar, there is potential loss of Malawian jobs as the country will effectively be exporting jobs to countries the sugar would be imported from.
"We are negotiating with the government to revoke the sugar import licenses because there is no need for Malawi to import sugar as the company has huge stockpiles of the product at both Nchalo and Dwangwa, which is enough to satisfy domestic demand up to April 2018," she said.
If true, this is coming hot on the heels of a decision by the European Union (EU) to reduce the quota for buying sugar from Africa, Malawi inclusive.
When making the announcement in 2015, the EU said it would close its market to Africa beginning this year.
For a long time, Illovo has enjoyed a monopoly status in the sugar industry, a situation competition bodies argue leads to consumer exploitation as there are no competing products on the market to offer an alternative to consumers in case they are dissatisfied with services from the dominant firm.
(Visited 20 times, 20 visits today)
Latest posts by Vanessa Banda
(see all)