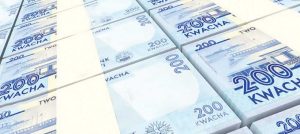 Mixed reactions to K5,000 note
The proposal to introduce a new K5,000 banknote is raising alarm among Malawians, with some economic analysts indicating that this signals that the economy is heading for the rocks.
The local media quoted Finance Minister, Goodall Gondwe, as confirming that plans to release the new bill are at an advanced stage although the Reserve Bank of Malawi remains elusive on the matter.
While other quarters are suggesting time has come for Malawi to adopt the use of plastic money at a deeper level, Professor of Economics at Chancellor College, Ben Kalua, said even switching to plastic money would not be the solution to taming the economy at this stage.
Kalua said it is undesirable for any economy to continue releasing higher notes into circulation as this increases the risk of counterfeits and can also be inflationary.
Further, Kalua said, the development is symptomatic of economic turbulence as has been the case with economies such as those of Zimbabwe, Zambia and Nigeria.
"It just shows that the buying power is dwindling. Stronger economies like Britain only have 50 pounds as the highest denomination in circulation," he observed.
Kalua also said such a move would open the economy to the danger of more cases of counterfeit money being released into circulation.
He said higher denominations become more profitable to counterfeiters.
"Counterfeiters are not fools. What is important is that we have to be on high alert to avoid being duped," he said.
In a separate interview, economist Colleen Kalua said introducing the K5,000 banknote is an indication that the purchasing power of the Malawi Kwacha is declining.
He said while it would be more desirable at this stage to switch to the use of plastic money as an alternative to carrying higher denomination currencies, the level of development of the economy does not make that option viable.
"We have challenges to access reliable internet at a fair cost and the cost of Point of Sale devices is on the higher side for the average businessman. Add to that the rigidity of banks to harmonise payment options", he siad.
He feared that the Malawi Kwacha may go down the same path as the Zimbabwean dollar.
"In Zimbabwe, big notes only buy few commodities," he said.
In December 2016, RBM released into circulation the K2,000 note and the then Governor, Charles Chuka, said the move was necessitated by the depreciation of the kwacha and rising inflation.
(Visited 55 times, 55 visits today)
Latest posts by Vanessa Banda
(see all)