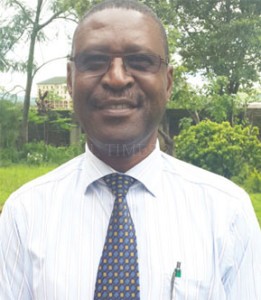 MobiMax charge card nominated for international award
MobiMax charge card nominated for international award
MalCOM's newly introduced MobiMax Charge Card solution has been nominated for the Citi Mobile Challenge 2015 for Europe, Middle East and Africa (EMEA).
MalCOM Chief Executive Officer Chris Kanyuka said they received the nomination through a letter from the Citi Global Digital Acceleration Team.
Kanyuka said The Citi Mobile Challenge is a global virtual competition hosted by Citi, a leading global bank that is designed to accelerate mobile banking innovation by bringing together the most talented and creative developers and designers in the EMEA region to create cutting-edge applications for Citi's Mobile Banking Platforms.
"We are happy that we have been nominated for this international award and we will strive to make sure that we win this one," said Kanyuka.
The Citi Mobile Challenge was launched in 2014, first in Latin America and then in the United States to bring together the most innovative developers and leading technology sponsors to build a unique, global developer eco-system.
Participants in the Challenge are asked to develop the next big FinTech solution for Citi's business clients.
"These clients range from small businesses to large corporations and include institutions, organizations and governments, with the aim of providing the financial technology tools and services to help clients fuel progress in their industries," said Kanyuka.
The MobiMax Charge Card is a card that provides a payment method enabling the cardholder to make purchases which are paid for by the card issuer, to whom the cardholder becomes indebted.
Latest posts by Vanessa Banda
(see all)