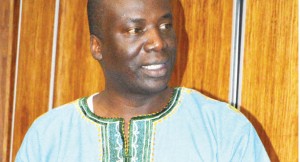 Monsanto hails business journos
Hybrid seed manufacturer, Monsanto Malawi, has hailed the Association of Business Journalists (ABJ) for the role it is playing in informing Malawians on various issues relating to the economy.
Monsanto Malawi Country Manager Martin Isyagi was speaking in Blantyre during an interactive dinner with members of the ABJ based in the Southern region.
Isyagi said for Malawians to make informed economic decisions, they need the right information from reliable sources.
"As a company, we would like to encourage you to keep up with the good work that you are doing. Malawi can only move forward if the citizenry is well informed," said Isyagi.
During the dinner, Monsanto took some time to explain to the journalists on some of projects the company is working on both within and outside Malawi.
"It is through the works of business journalists that our company has registered significant growth over the years. Malawians now realise the importance of planting hybrid seed and Monsanto seed, to be specific," said Isyagi.
ABJ general secretary Taonga Sabola thanked Monsanto Malawi for organising the interactive dinner.
He hailed the company for providing quality seed to the market over the years and expressed hope that Monsanto will continue doing that in the years to come.
"As we are all aware, Malawi is an agro-based economy, therefore, the seed industry plays a critical role in ensuring that the agriculture industry remains robust. Without agriculture, the economy would crumble, therefore the need to supply the market with quality seed," said Sabola.
(Visited 14 times, 1 visits today)
Latest posts by Vanessa Banda
(see all)