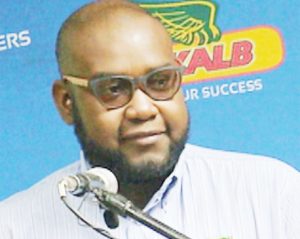 Monsanto re-launches maize seed variety
By Chimwemwe Mangazi:
Seed producer, Mosanto Malawi, has re-launched its maize seed variety, DK 777 on the local market.
Speaking at the launch in Lilongwe over the weekend, Monsanto Malawi Country Manager, Gift Kawamba, said introduction of the variety augers with the firm's ambition of remaining innovative.
He said the company is investing heavily in introducing varieties that respond to climate change-related challenges.
"We are really proud to introduce to Malawi farmers this product with a Chichewa name called Ngale and it is consistent in various types of climate and we have tried it in all regions of the country," Kawamba said.
Kawamba said the company was committed to serving the local market with diligence.
Meanwhile, the company has said its rebranding process to Bayer has taken shape as it is following all local legal processes before changing name.
Bayer, a German chemicals and pharmaceuticals firm, indicated earlier this year that it would discard the name Monsanto once the $63 billion purchase deal was completed.
The deal was completed in June this year.
Bayer Marketing Lead for Malawi, Zambia and Zimbabwe, Choolwe Mweene, said the merger of the two institutions brings resources to boost business.
"Globally we have already transformed; we are now called Bayer Crop Science," Mweene said.
Mweene said the rebranding process has taken shape.
He said rebranding would also help the firm to get strategically positioned on the market and best serve its customers.
"We would now be able to service the farmer back to back. We have got three divisions; seed and trades, crop protection and animal science. So, if the farmer is looking for protection of their crops they would be able to buy our own products simultaneously. If they have animals we will be able to sell to them anything they are looking for to protect the animals," Mweene said.
Latest posts by Vanessa Banda
(see all)