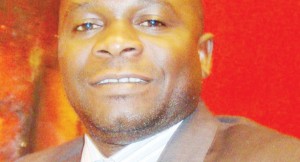 More Malawians poorer under new poverty line
More Malawians will go into the poverty bracket following the World Bank's increase of the poverty line to US$1.90 (K1,140) from US$1.25 (K750) per day when calculated at an exchange rate of K600 to US$1, the Centre for Social Concern (CfSC) has said.
CfSC programme manager for economics, Matthias Kafunda, said with the miniumum wage currently at K667 per day, more Malawians will be classified as poor under the new World Bank standard.
Kafunda asked the government to consider adjusting the minimum wage even further to help workers live happy lives, saying adjusting the minimum wage to atleast K1,000 per day could take more people out of poverty.
"The other alternative would be to pay workers a living wage instead of a minimum wage. That would help many low income earners to meet the cost of basic needs," said Kafunda.
Currently, the cost of living in Malawian villages hovers at around K50,000 per month with the cost of living in the cities at above K100,000 per month.
The World Bank announced the 52 percent revision of the poverty line last week.
The bank said the updated international poverty line incorporates new information on differences in the cost of living across countries.
It says the new line preserves the real purchasing power of the previous line in the world's poorest countries.
Using this new line as well as new country-level data on living standards, the World Bank projects that global poverty will have fallen from 902 million people or 12.8 per cent of the global population in 2012 to 702 million people, or 9.6 per cent of the global population, this year.
World Bank Group President Jim Yong Kim said that the continued major reductions in global poverty were due to strong growth rates in developing countries in recent years.
(Visited 10 times, 10 visits today)
Latest posts by Vanessa Banda
(see all)