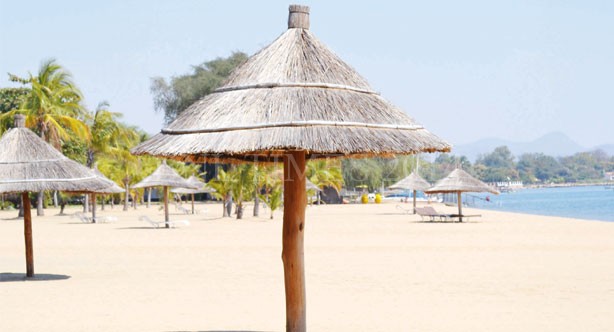 Mota Engil's 5 star hotel plans unclear
Mota Engil's 5 star hotel plans unclear
Four years after being given a license to operate Malawi's lake services, Mota Engil has still not come out clearly on a specific time frame when it will start constructing a five star hotel in Mangochi to fulfill its concession bargain.
According to Managing Director for the company, Jose Da Silva, Mota Engil is still searching for a partner for the project and in the process of resolving land issues before they can commence construction.
"We will start soon. We are working behind the scenes to resolve land issues and other challenges," he said.
Da Silva says the project is expected to cost US$15 million.
Mota Engil is expected to construct a five star hotel at Monkey Bay as one of the conditions in the concession of the lake services and further invest in a cruise ship to boost tourism activities on the lake.
Recently some residents in Mangochi protested against the impending hotel investment saying it will displace households and other social facilities but the company denied it will not cause some disturbances.
The protestors petitioned Mangochi District Commission saying the project which, includes a golf course, will take a huge size at the site displacing an estimated 20 000 people but the company downplayed the fears and said they were only fulfilling contractual obligation with government.
The lake shore district of Mangochi, especially in Monkey Bay has no hotel facilities of international standard despite having one of the breathtaking beaches that attract a lot of tourists.
Government recently stepped up efforts to attract investments for hotel facilities that includes the Mota Engil project and another proposed project at Cape Maclear where it is looking for investors to build another five star hotel.
Latest posts by Vanessa Banda
(see all)