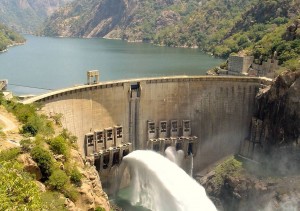 Mozambique connector study awaits World Bank
Engagement of a consultant for a fresh feasibility study on the proposed Malawi – Mozambique power interconnection project awaits approval from the World Bank three months after a consultant was identified for the work by the two governments.
The Daily Times has also learned during a meeting between Lilongwe and Maputo held two weeks ago, it was agreed that a separate consultant should be identified for the environmental aspect of the study.
While confirming the meeting, Deputy Director for Energy, Joseph Kalowekamo, said processes to engage a consultant are awaiting a go ahead from the World Bank.
"We are still in the process of getting a consultant. We are just awaiting a no objection from the World Bank to award a contract for the feasibility study on the project," he said.
He said the two sides are yet to identify a separate consultant for the environmental impact assessment.
"It is a joint project, so we could not move as we anticipated as both governments have to be comfortable with the situation. Otherwise, we are both happy with the current pace, we are just waiting for the World Bank approval," he said.
Kalowekamo said there are likely to be some changes in the approach of the project which would affect the study.
Among the changes include the power line capacity which is now pegged at 220 kilovolts and actual connection position and linkages.
Initially, the transmission line was also supposed to be constructed from Matambo in Mozambique to Phombeya in Malawi, but this has been changed and that the line will now extend from Phombeya to Nacala in Mozambique.
A study done some years ago concluded that with an investment of US$32 million, it would have been possible to interconnect Mozambique and Malawi under the initial scope.
But the value and capacity will have to be revised upwards considering recent changes.
(Visited 17 times, 17 visits today)
Latest posts by Vanessa Banda
(see all)