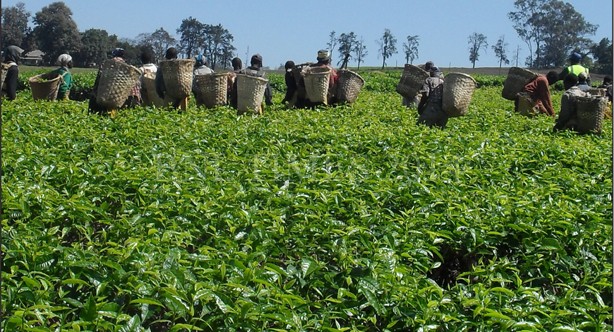 Mozambique and Zambia Tea To Sell In Malawi
The Malawi tea market promises to become more lucrative with neighbours Mozambique and Zambia expressing interest to start selling their black tea through the Limbe Tea Auction in Blantyre.
According to information coming from the Tea Association of Malawi (Taml), the development will attract more buyers to the Malawi market as a 'critical mass' needed to generate interest in more buyers will have been created with the coming in of the other players.
Taml Chairman Sangwani Hara says the coming in of the neighbouring countries into the country will position the Malawi auction, which is second best only to Mombasa more competitively as a tea centre in the region.
"The biggest tea auction centre in Africa is Mombasa and the next biggest auction is Malawi. Mombasa deals in volumes between 350 million and 400 million kilos and there is a big difference with Malawi. Mombasa has a lot of buyers on the auction.
"So, the idea is if we get Zambia, Mozambique and possibly Zimbabwe to come and sell on the Malawi auction then we will be creating the critical mass to attract the needed buyers to offer the competition we need on the auction market," said Hara.
He further said, "for tea to sell we need to determine where the position of that tea will be. And if that position is Malawi, then transporters will benefit, warehousing facilities will benefit. There will be trickle down effects if one industry benefits, there is always a trickledown effect to the associated industries," he said.
Commenting on the proposal made by former president Joyce Banda to create a second tea auction, Hara said there is need to first assess the performance of the current auction before proceeding to create another one.
"The tea industry has engaged the government to evaluate the current tea auction.
"What we currently need is to look at the problems that the current tea auction is facing and see if we can jointly resolve the problems that we face and then at a later stage the government can see if there is a need for a second tea auction or not," he said.
Latest posts by Vanessa Banda
(see all)