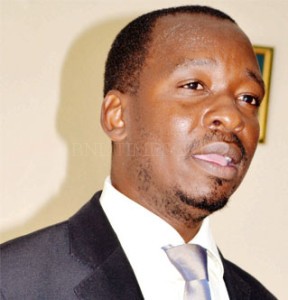 MRA denies owing growers tax refunds
MRA denies owing growers tax refunds
The Malawi Revenue Authority (MRA) has denied owing tax refunds to tobacco growers in over-collected withholding tax after sales of the leaf on the auction floors.
During a recent tour by Minister of Agriculture, Allan Chiyembekeza, some tobacco growers said that MRA owes them tax refunds from the last market season and asked for government's intervention on the matter.
Chiyembekeza said he was aware about the matter and that his ministry was in touch with the Ministry of Finance.
However, MRA spokesperson, Steve Kapoloma – when queried on the matter yesterday, denied that the authority owes any arrears to tobacco growers.
"MRA pays tobacco farmers their refunds each and every month. All the arrears of about K53 million from December 2014 and January 2015 have been paid. As of now, we are paying the clubs as and when [claims] are received," said Kapoloma.
However, the process for claiming the refunds seem to be complicated to most of the farmers as many who were interviewed could neither know the process nor have they ever initiated the process.
Kapooloma said not all the farmers qualify for the tax refund category which also creates some confusion for the farmers to know their category.
Kapoloma explained that the procedure for a refund is that farmers have to declare all their income from farming and other businesses and submit this to MRA with seller sheets from the Auction Holdings Limited as evidence of deduction.
"Thereafter, we assess the declarations to determine whether they require a refund or not. MRA is paying tobacco farmers their refunds each and every month," said Kapoloma.
He said it is difficult to determine since not all farmers deducted Withholding Tax are in a refundable situation since their status comes after an assessment has been conducted.
The tax authority said it will launch an exercise with Tobacco Association of Malawi to educate farmers on the conditions for refund and procedures to be followed when submitting refund claims.
Latest posts by Vanessa Banda
(see all)