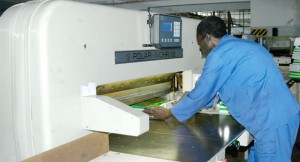 MRA takes over Tevet levy chore
The Malawi Revenue Authority (MRA) has taken over the task of collecting the Technical Entrepreneurial Vocational Education Training (Tevet) levy from employers to allow the Tevet Authority concentrate on its core business of provision of training.
MRA is already in tax collection business and therefore better positioned to handle collection of the Tevet levy, it has been learned.
Teveta Head of Training and Programmes, Wilson Makulumiza-Nkhoma, said during a cocktail reception in Mzuzu on Friday that the authority faced hurdles in levy collection from some clients.
"We had challenges. Some companies were closing gates whenever our officers went to them even for other issues," said Makulumiza-Nkhoma.
He said Teveta also had problems to collect levy from government departments but that things improved from two years ago when government started paying for all the departments through one cheque.
He said though that, government whose contribution accounts for 50 to 75 percent of Tevet levy collections, still struggles to pay the required amounts and that it only pays according to the available cash flow.
According to Makulumiza- Nkhoma, Teveta collected about K2.6 billion levy from both government and private sector in the 2014/2015 financial year.
He said the system of using revenue authorities to collect Tevet levies is also being used in other countries where it has proven to be successful. Employers are required to pay one percent of their total wage bill as Tevet levy.
Teveta regional Service centre manager for the north, Conceptor Kachoka, said Teveta enjoyed good relationship with stakeholders in the region in the past financial year.
She said under its private sector training programme, the organisation trained 194 women and 414 men in various courses.
Kachoka said Teveta was also not facing problems placing students on attachments in various companies as was the case before 2013 and that various employers now even call Teveta offices asking for students.
"This was just a dream in the earlier days," said Kachoka.
(Visited 14 times, 14 visits today)
Latest posts by Vanessa Banda
(see all)